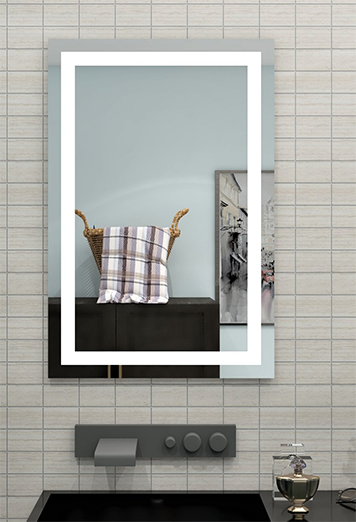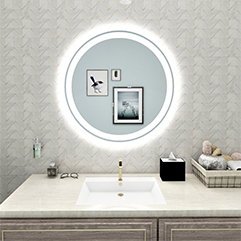 Vicinta Mirrors is a family-owned and run business with a decade of experience working with LED mirrors for bathrooms. We are passionate about our products, and we know how to find the perfect mirror to light up any room. We're your experts in LED mirrors, here to help you find the best look, illumination, and quality to make your space shine.
Our brand is housed within Hospitality Essentials LLC, an expert in manufacturing and distributing FF&E to hotels, motels, and commercial spaces. We have an extensive history working with the hospitality industry to provide LED light-up mirrors for top brands across the country. We've built a name for ourselves as industry leaders, and are committed to delivering outstanding quality and service to commercial and retail clients alike.
Over the years, our love of LED mirrors has continued to grow. They complete a room, turning ordinary moments into something truly magical. Whether you need an LED makeup mirror for better lighting or an LED backlit mirror for an ambient glow for a relaxing evening soak, our mirrors make your daily routines feel elegant, while adding a modern touch to your space.
A legacy of
impeccable service
We take our dedication to service very seriously, and we weave it into everything we do. Whether you want to learn about LED mirrors for bathrooms or discuss other creative options for your space, we'll have a friendly voice at the end of the phone to get your questions answered in no time.
No matter what you may need, we'll always go the extra mile to ensure you're satisfied with our service and your chosen Vicinta product. We have a legacy of impeccable service, and we're committed to upholding it every day.
At Vicinta Mirrors, we promise to deliver flawless products and service every time. We want our LED light-up mirrors to help you feel your best as you relax in your space. We'll work hard to help you find the perfect design, and create a space that feels fresh and modern while staying true to your unique style.
Vicinta Mirrors is built on the foundations of our core values:
Outstanding customer service
Perfected product quality
Excellence in design
Unrivaled expertise
Unbeatable value
Our mission is to provide flawless LED mirrors and customer service for retail and commercial clients across the country. We're committed to sharing our expertise in LED mirrors for bathrooms with each client, through friendly communications and actions they can trust.
Our vision is to serve retail and residential customers with the same high-quality mirrors we've offered the hospitality industry for so many years. We see a future where each bathroom in the country has an LED backlit mirror, makeup mirror, or another lighted option that helps every customer find the brilliance in ordinary moments.